In Memory
John Bartlett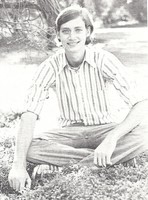 John C. Bartlett, a financial analyst in San Francisco, died Monday morning at his parents' home in Moscow of causes related to AIDS. He was 36.
He was born Sept. 11, 1955, at Bethesda, Md., to Robert and Betty Cameron Bartlett. He grew up and attended schools in Palo Alto, Calif., where he graduated from high school in 1973.
He earned a degree in international economics from the University of California at Berkeley in 1980. He was a financial analyst with Levi Strauss in San Francisco until he was disabled by his illness. He had been in Moscow with his parents since mid-November.
Survivors include his parents in Moscow; two sisters, Robin Parmley of Novato, Calif., and Susanne Bartlett of Tucson, Ariz.; and a brother, Bruce Bartlett of Manhattan Beach, Calif.